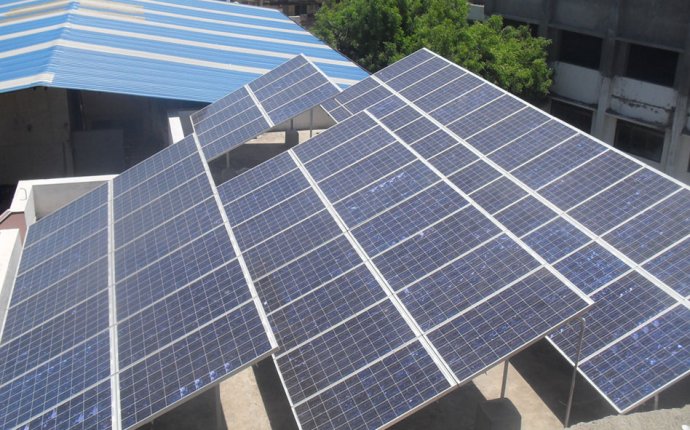 Domestic solar Power Plant
BHOPAL: Now domestic consumers on Madhya Pradesh can produce their own electricity through solar panels on rooftops. If production is more than the household requirement at any time during the day, then it can be contributed and fed to the grid. Consumer contribution to the grid will get paid by means of adjustments and subtractions in bill payments.
The Shivraj Singh Chouhan government on Friday approved the Madhya Pradesh Renewable Energy Policy 2016 with the slogan "Har Chhat Par Muskurata Suraj (Smiling Sun on Every Rooftop)". Notification will be issued by early next week and then consumers can apply to install solar panels on rooftops.
Speaking to reporters, principal secretary renewable energy Manu Shrivastava said, "The government will provide 30% subsidy to domestic consumers to install solar panels on rooftops or in any space available on the ground. Government buildings will get a higher 45% subsidy and certain government undertakings will get subsidy of 50%. Colleges and educational institutions can also install solar power units wherever free space is available on the ground."
Shrivastava explained that a domestic consumer can install a 3 KW power unit on the rooftop for Rs 2.5 lakh. With 30% subsidy, the consumer pays only Rs 1.75 lakh. The unit will have a life of about 25 years and electricity bills will be reduced by half, the government claimed. Subsidy, however, will be paid only if the solar panels are manufactured in India.
The state police headquarters here in the state capital installed a 100 KW solar power unit last year at a cost of Rs 45 lakh. The government claimed, the police headquarters saves an electricity bill of about Rs 65, 000 every month.
The Narendra Modi Centre has given a target to the state government to produce 2200 MW power through solar and other renewable energy by 2022. For this, the government needs to install 22, 000 solar power units of 100 KW capacity throughout the state. This is the reason why the policy implementation will start at war-footing from urban areas.
Electricity metering will not be the same. Consumers installing solar panels will get net metering, a facility which enables the building to use its energy generated and feeds the surplus to the grid. "The metering will be both ways. The meter will keep track of much surplus power the building is contributing to the grid and how much it is drawing from it, " Shrivastava said.
The new policy opened the doors for domestic consumers to join the renewable energy sector. Previously in February 2014, one of the major solar power plants, the 151 MW Welspun Solar Project, constructed on 305 hectares in Jawad tehsil of Neemuch became operational in the state. The state also has the ambition to start the world's largest solar power station with 750 MW capacity in Gurh tehsil of Rewa.
Source: timesofindia.indiatimes.com