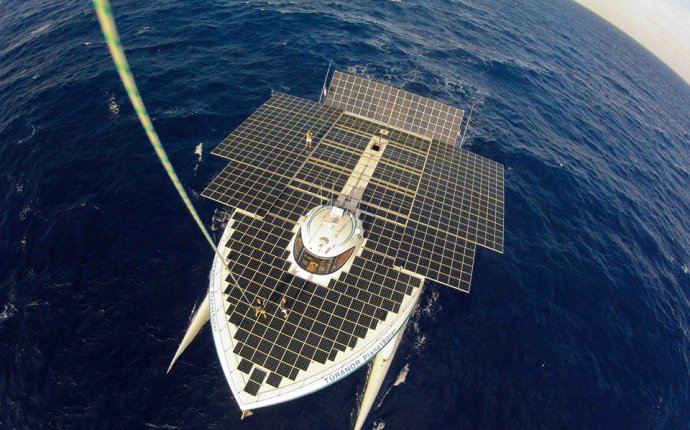 Best solar Panels in the World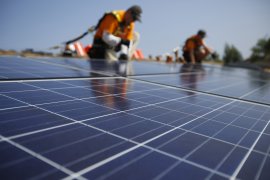 10. South Korea: 2, 398 Megawatts
A view shows a solar power plant of Korea South East Power Co. in Incheon, about 55 miles west of Seoul, on September 30, 2010.
9. Belgium: 3, 156 Megawatts
Solar panels line the top of a train tunnel next to a motorway in Brasschaat, Belgium. The energy gathered from the panels powers the traditional and high-speed train lines.
8. Australia: 4, 130 Megawatts
Rows of solar panels face skyward at the Greenough River Solar project near the town of Walkaway, about 217 miles north of Perth on October 10, 2012.
7. Spain: 5, 376 Megawatts
Towers belonging to the Abengoa solar plant are seen at the "Solucar" solar park in Sanlucar la Mayor, near the Andalusian capital of Seville, Spain on March 4, 2016.
6. France: 5, 678 Megawatts
Wind turbines turn behind rows of 20, 320 solar panels in Avignonet-Lauragais, in the Midi-Pyrenees region, France on October 30, 2015.
5. United States: 18, 317 Megawatts
Solar Sun Flowers designed by filmmaker James Cameron are pictured at MUSE School in Malibu, California on May 19, 2015. Designed as functional art pieces, the Sun Flowers produce between 75% and 90% of the campus' power.
4. Italy: 18, 622 Megawatts
Solar panels are seen in a farm near the Sicilian town of Castelbuono, Italy on September 28, 2009.
3. Japan: 23, 409 Megawatts
Solar powered houses in Japan's 'Solar City' are pictured in Ota, 50 miles northwest of Tokyo on October 28, 2008.
2. China: 28, 330 Megawatts
Workers walk past solar panels and wind turbines at a newly-built power plant in Hami, Xinjiang Uighur Autonomous Region, China on September 17, 2015.
Source: www.businessinsider.com