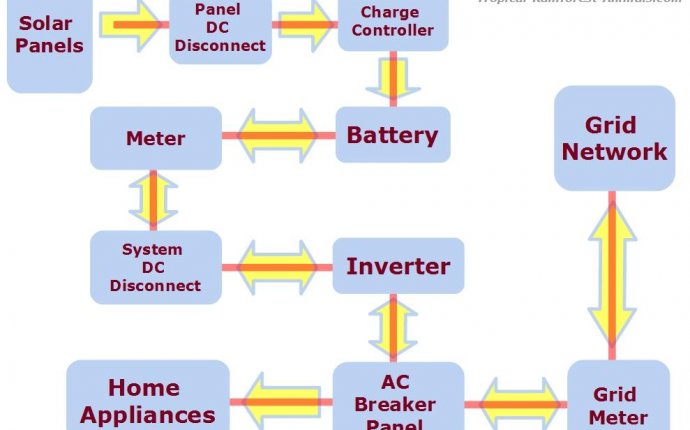 Solar panel system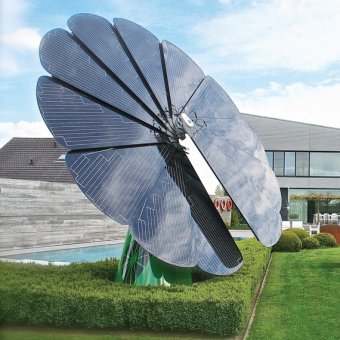 If you have sunflowers, daisies, or other phototropic flowers in your garden, you've probably noticed how these plants rotate throughout the day to face the sun. This allows the blooms to soak up as much sunlight as possible - what if your solar panel could do the same thing?
The Smartflower, a unique all-in-one solar system, was designed with smart features that allow it to track the sun throughout the day, rotating into the best position to optimize energy output. Thanks to this plant-inspired design, the Smartflower takes up less space than traditional solar panels but yields 40 percent more output - up to between 4, 000-6, 500 kWh, depending upon your geographic region per year. At night, the system automatically folds itself up for compact storage, then starts the cycle over the next morning.
"More and more people want energy independence and to control their energy future, " explains Jim Gordon, CEO of Smartflower Solar. "[The Smartflower] empowers any homeowner or property owner to buy the system, and within a few hours, they're producing their own clean energy."
The Smartflower, which stands around 16 feet tall, is a "plug and play" device - no extensive set-up is needed. Additionally, if you ever move, you can take the system with you, unlike with traditional solar panels.
According to Gordon, the entire system, including shipping and installation, costs around $25, 000, and the investment can be financed over a 5-, 7- or 10-year period with monthly payments. Gordon also notes the Smartflower qualifies for the Solar Investment Tax Credit, which allows homeowners to apply a 30 percent credit to their personal income taxes.
Source: www.marthastewart.com