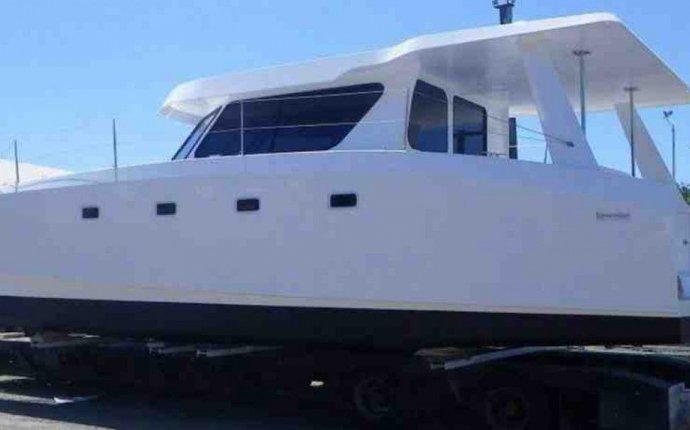 Solar Pacific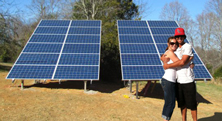 Prewired Load Centers can simplify the installation making it easier than ever to provide solutions for virtually any residential power requirement. No extra charge for hugs.
Yup, this central valley CA homeowner using our permit service, instructions and guidance with his brow sweat assembled this sweet Canadian Solar Enphase Energy micro-inverter kit. Looks beautiful doesn't it?
Yes, this Nevada homeowner, working off our drawings and instructions, installed this 12 panel off-grid system himself. Every do-it-yourselfer knows the feeling of pride that comes with completing a project oneself and knowing that it's a job well done. Saving up to 50% over a professional installation by installing a solar kit while still receiving the federal tax credits and local incentives translates to thousands of dollars in savings down the road. It also means that it's going to take far less time for the kit to pay for itself through the electricity cost savings it will reap each year. This is a no-lose investment that effectively trumps anything happening on Wall Street. A pole mount solar system has to be among the most fun things you can plant with the added benefit of watching your savings grow. Don't take our word for it. Look at this customers face. You will be the envy of all your neighbors.
TIP; To maximize your energy harvest with a top-of-pole rack, tilt the panels at latitude plus 10 degrees in December, and minus 10 degrees in June.
Yes, this AZ homeowner installed this large Outback Radian off-grid solar panel kit, 2 wind turbines and built his own homemade ground rack. Well done! The idea of a DIY (Do-It-Yourself) solar install makes some homeowners hesitate for one simple reason: they're nervous to go it alone. From permits to the install itself, people fear the thought of getting it wrong. Consequently, Blue Pacific Solar® decided to take this fear right off the table and address what customers need: a dedicated energy consultant assigned to you after your purchase to provide a single contact point. Your technical adviser will answer any questions and guide you throughout the entire process offering their expertise as part of the package. Moreover, the DIY kits' benefits include access our nationwide permit service so buyers have their entire install process streamlined and a backup professional in the wings to steer them through any questions that arise during the install. Whether the install is performed entirely by the homeowner or in conjunction with a local electrician, the cost savings is too compelling to ignore and too practical with the support by us, to do it any other way if the homeowner is remotely inclined to take on the job.
Grid-Tie Off-grid DIY Solar Panel Kits Stand Alone Systems; Remote & Emergency Power; AC Coupled Home Backup
Solar panels, grid-tie / off-grid kits and home backup power. The do-it-yourself (DIY) craze is hardly crazy when one considers the mind-boggling cost savings resulting from this trend nationwide. In fact, many people wouldn't call it a trend at all, merely a return to the practical know-how of yesteryear when people simply had to do it themselves and took great pride in their handiwork! Yet few DIY projects are as cost-saving and investment-rich as the installation of a solar system.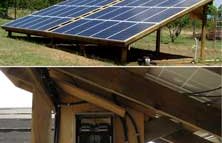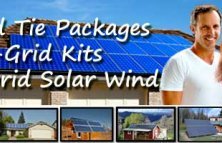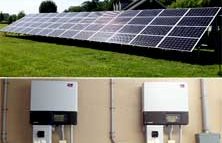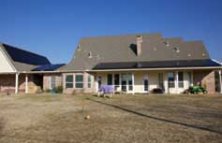 Source: www.bluepacificsolar.com