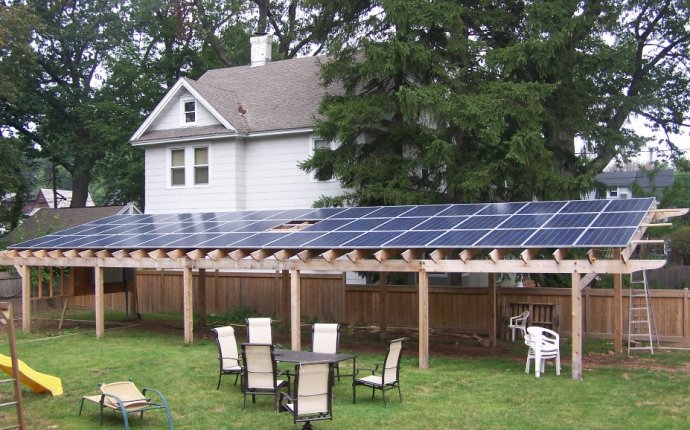 Full solar Powered Home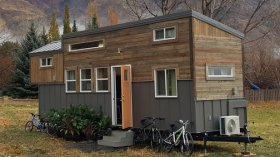 Alpine Tiny Homes says it could build another solar-powered Brown Bear tiny house for US$73, 000 (Credit: Alpine Tiny Homes)
You could be forgiven for thinking that squeezing a family of four into a tiny house would be a push, but Utah's Alpine Tiny Homes manages it with the recently-completed Brown Bear tiny house. The off-the-grid towable home features a master loft with a queen-size bed for the parents and a second split loft for two kids.
The Brown Bear measures 28 x 8 x 13.6 ft (8.5 x 2.4 x 4.14 m) and is clad in tongue and groove, with metal roof and detailing.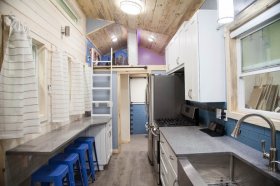 Inside, the majority of the ground floor is taken up by a large kitchen and dining area, including a breakfast bar with stool seating for four, a good amount of custom cabinet space, propane-powered cooker, and full-size refrigerator and freezer. The countertops are quartz.
To one side lies a small lounge area with a couch and TV, while on the other side, behind a door, is the bathroom with full-size subway tile-shower, sink, and composting toilet.
The parents' sleeping loft is located above the lounge area and accessed by ladder, while a second loft bedroom above the bathroom is for the kids. This space is divided in half to give both children a measure of personal space, and also accessed by ladder. A door on the dividing wall swings open to reveal a flat screen TV and storage space.
The Brown Bear tiny house is heated and cooled with a mini-split air-conditioning and heating unit, and gets hot water from a tankless hot water heater. Generous glazing should ensure a good deal of natural light permeates within.
The price for this particular Brown Bear model came in at US$63, 000, though the solar power setup was purchased elsewhere. The total cost including the solar setup would come to $73, 000.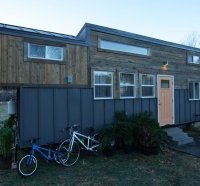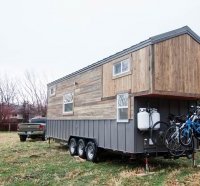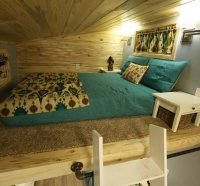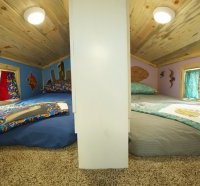 Source: newatlas.com