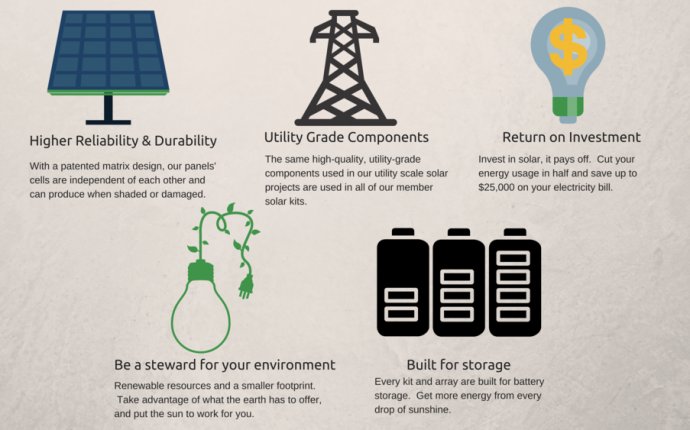 residential solar kits

Residential Solar. Simplified.
Mitsubishi Electric has simplified solar for residential and light commercial buildings with the Diamond KitTM, a packaged solution that brings you the power of the Sun quickly and easily.
Diamond Kit with SolarEdge Power Optimizer Inverter

System and Orion Solar Racking System

Diamond Kit with Solectria Inverter

and Orion Solar Racking System
The Diamond Kit includes:
Mitsubishi Electric's premier black frame high-efficiency monocrystalline modules, engineered for performance and reliability
An inverter, offering high yield and dependability OR a power optimizer inverter system, offering module level monitoring and shading control
A durable racking system with structural grounding
Complete step-by-step installation, operation, and maintenance information
Optional: custom permitting package with structural layout drawings, and electrical single-line, three-line, and wiring diagrams
Optional: balance-of-system hardware components and accessories, system monitoring, and extended inverter warranties.
Developed for quick and easy installation, the Diamond Kit delivers:
Performance. Mitsubishi Electric's monocrystalline modules regularly outperform their rated capacity, while the inverter's automatic transformer switching maintains consistently high output over a wide voltage range.
Quality. Diamond Kit components are designed with attention to detail, and built with the highest quality materials to produce clean energy for decades.
Reliability. The solar modules, inverter, and racking system undergo rigorous testing to withstand prolonged exposure to the elements.
Return on investment. The Diamond Kit is pre-configured, pre-sized, and can be delivered directly to the job site, reducing installation time and costs.
Low maintenance. Mitsubishi Electric solar modules' frame design sheds rain, snow, and prevents build up of dust, allowing more light to reach the cells. And the anodized module frame and aluminum and stainless steel racking resist corrosion.
Safety. Mitsubishi Electric solar modules feature a 4-layer junction box that protects electrical circuitry from dust and water intrusion and ground fault conditions.
The Diamond Kit offers peace of mind for years to come with Mitsubishi Electric's 25-year limited warranty on solar module output; a 15-year limited warranty on Orion's racking system; and a 10-year limited warranty on the Fronius inverter, extendable to 20 years; and a 12-year warranty on the SolarEdge power optimizer inverter solution, extendable to 25 years.
Source: www.mitsubishielectricsolar.com