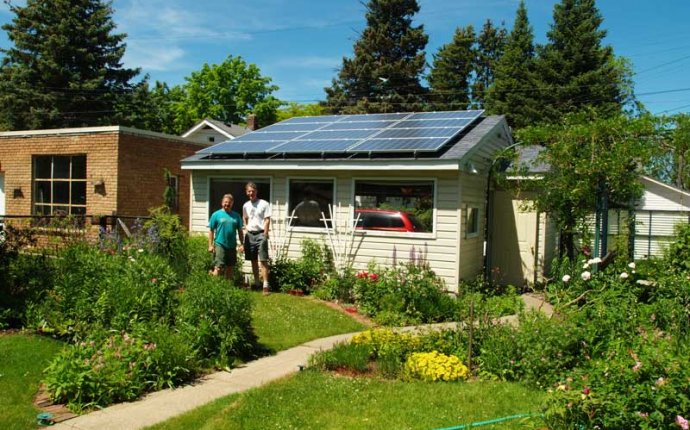 residential solar systems
Make a Smart Investment in Your Home, and in a Clean Energy Future
Install a solar photovoltaic (PV) system and reduce your electricity costs with a proven, reliable, pollution-free technology. It's now an affordable smart energy choice for Connecticut homeowners. The Connecticut Green Bank provides incentives to offset the cost of your investment.
Buying a solar PV system is an investment in the future. Although buying a PV system may require an upfront payment, it can deliver significant energy cost savings for years to come. A lease option, which requires little or no money down, can be an attractive alternative that could provide immediate savings on your electric bill.
A number of factors determine what a system will cost and how much you can save over time, including the future price of electricity and how long your system operates. Connecticut residents pay an average of 18 cents per kilowatt hour for electricity from utilities. By combining Connecticut incentives, utility net metering credits for the power you generate, federal tax incentives and low-interest financing, you could realize long-term cost savings over the life of your PV system. The more electricity prices climb, the faster you'll see savings. Consult a tax advisor regarding potential tax savings.
Get Started
Steps to Take Smart Energy Action
Step 1 -
Before installing your solar PV system, it's important to make your home as energy efficient as possible. Schedule an energy efficiency assessment for your home through the Home Energy Solutions program. Alternatively, you can work with an independent contractor certified by the Building Performance Institute, Inc., a certified energy manager, a certified energy auditor or a professional engineer. Your assessment will identify cost-effective ways to save energy.
Your Connecticut Neighbors Are Going Solar
Take a look at an Excel spreadsheet of residential solar installations in Connecticut for information on system costs, sizes, contractors installing systems and other details. (Requires Microsoft Excel to view, sort and print the information. If you do not have Microsoft Excel installed, click here to install the free MS Excel Viewer.)
Who Is Eligible?
If your home is a 1-4 family owner-occupied residential property in the Eversource or UI service territories, and offers a good location for a solar system, you can qualify for residential solar incentives. Mobile homes are not eligible.
What Makes a Good Location for a Solar System?
A roof facing south, southeast or southwest – Although a roof is the best location, a system can also be installed on the ground if a roof cannot be used.

A 35 to 50 degree roof tilt –This allows for optimal year-round energy production. A solar system can also be placed on a flat roof using a racking system.

Clear access to the sun for most of the day – The location should be unobstructed by trees, roof-gables, chimneys, buildings and other features of your home or surrounding landscape.

Adequate space on your roof or property.

A roof in good condition –If your roof needs to be replaced in the very near future, you may want to replace it before the solar system is installed to avoid the cost of removing and reinstalling your system.

Manufactured homes where the customer owns the land (deed in place).
If you are a Connecticut resident and are not served by one of the utilities listed above, please visit your utility's website to see what programs are available to you. .
Financing Options
SMART-E LOAN

No interest for 6 months!
The Currans will reduce their electricity bill by $1353 this year!

No money down
5 to 12-year terms available
Use a local lender


With the Smart-E Loan, the Currans could afford to have solar panels installed on their home, helping them save for their family's future.
Certain installers offer independent options to purchase or lease a solar PV system.
Source: www.energizect.com