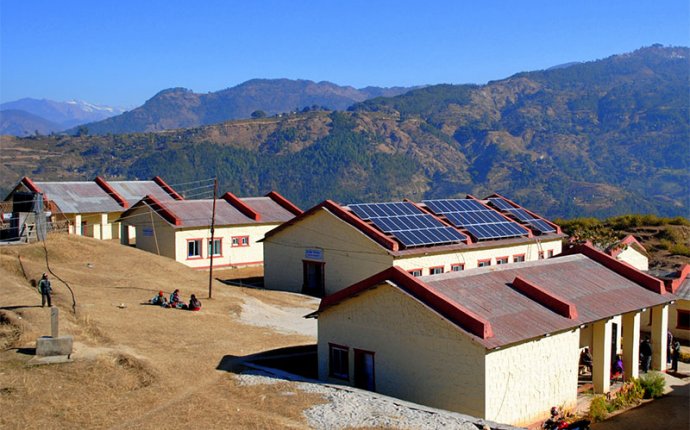 complete solar system kits
These RV solar systems are ready to install on your coach with only common hand tools. The kits provide all the equipment needed, including easy to follow installation instructions. When ordering, you may substitute or add optional equipment to meet your specific needs.
COMPLETE BASIC SYSTEM KITS INCLUDES:
POWERFUL SOLAR PANEL (S)
SOLAR REGULATOR with LED
WIRING HARNESS special UV rated wire
HARDWARE KIT, Fuse & Roof sealer
PANEL MOUNTING FIXED BRACKETS
INSTALLATION & USE MANUALS
25 YEAR Factory Warranty
OPTIONAL UPGRADES
Select Panel Size
STANDARD PANEL KIT
50 Watts, 3 Amps
26" x 26"
12 lbs.
SUPER POWER PANEL KIT
80 Watts, 4.5 Amps
26" x 40"
17 lbs.
JUMBO SIZE PANEL KIT
120 Watts, 7.1 Amps
26" x 58"
35 lbs.
We also have other size panels that can be put into your system, please call.
The Basic System kit is a complete charging system. However, you may wish to customize it to your specific needs by substituting items.
If your would like to tilt your solar panels, we offer "Easy Access" brackets and tilting bars. Tilting panels to face south during October to March is helpful in producing up to 30% more power, during the wintertime when the sun is low in the sky. Tilting panels is only worthwhile if your are parked for a week or more.
A solar regulator combined with meters shows how fully the battery is and how much the rate of solar recharge. Our 30 amp combination regulator and digital monitor also has a built-in load channel. With the optional sensor and catastrophe fuse kit (installed near the battery) you will be able to observe recharging and how many amps are discharging. Great for trouble shooting the entire coach electrical system.
Other options that will assist your installation: wall mounted meter boxes for mounting panels on wall. We are here to help you or your installer be successful in getting your RV solar equipped, and we offer free phone assistance at (480) 443-8520.
INSTALLING ELECTRICAL INDEPENDENCE EQUIPMENT
The equipment that we offer can be installed with simple hand tools. Here is what you can expect to pay a professional installer.
RADIANT HEATER: Splicing into propane lines requires caution. Catalytic heater require NO electrical hookup. Our HEATER HOOK UP KITS include all fittings for joining into an existing tubing, it is locally available at most hardware stores.
Installer's estimate: $45 - $85.
SOLAR CHARGING SYSTEM: Wiring through the refrigerator vent and mounting panels is simple in most Rvs. We offer a mounting bracket with optional Big foot pads for mounting panels to the roof of "rounded roof" Rvs. The installation manuals supplied in our SOLARPAC kit explains all the installation steps in detail. Wiring to the regulator/meter unit is straight forward. Unless you have extra wiring in cabinets, the complete installation can be completed in about two or three hours.
Installer's estimate: $80 - $295.
INVERTER HOOKUP: Installing the large cables between battery and inverter only takes a few minutes. Running the heavy duty cable between AC breaker panel and inverter may require some drilling and wire placement in compartments. The manufacturer's manual cover the exact wiring in detail. A professional installer is recommended if you are not familiar with handling AC circuits.
Installer's estimate: $95 - $350.
BATTERIES MEAN ENERGY: Because batteries are very heavy, it is advisable to use strong steel supports with welded or bolted joints. Aluminum is subject to corrosion by battery acid. Plastic boxes (sold at Walmart as Rubber Maid "storage tote") mounted on a plywood floor will protect belongs from battery contact. Use heavy #2/0 wire (welding cable) for battery interconnects when using an inverter. Color coding cables will help avoid miss connections. We recommend a 300 amp safety fuse "catastrophe fuse" that will protect your RV and wiring from potential short circuit hazard. It is important that you follow all manufacturers precautions when handling batteries and unfused wires. Get installers estimate before attempting major revamping of compartment or battery storage locations.
HOW A SOLAR SYSTEM IS INSTALLED
The installation manual included with our solar systems has all the instructions to follow in assisting the do-it-yourself person in attaching brackets to panels and running the wires from panels to coach interior. Mounting the solar regulator and meters as the wires go to the 12 volt RV system are covered by the specific unit you you select. Mounting panels near fridge vent makes wiring into RV very quick.
SOLAR POWER HOOK UP
Every RV is a little different, so the method of connection requires understanding and the alternative places to hook to the RV system:
1. Attach solar to the terminal block behind a 3 way propane fridge.
2. Connect to the battery + and - at the converter panel.
3. Run the solar wires from regulator directly to the 12 volt battery.
(Numbers 1 & 2 connections points assume there is no "battery disconnect switch".)
Our installation manuals spell out what to look for and how to trouble shoot if things don't work out as planned. A digital multi-meter with a 10 amp scale is a helpful aid to measure DC voltage and current. Once installed, a solar system operates with maintenance other than battery care.
Source: www.rvsolarelectric.com