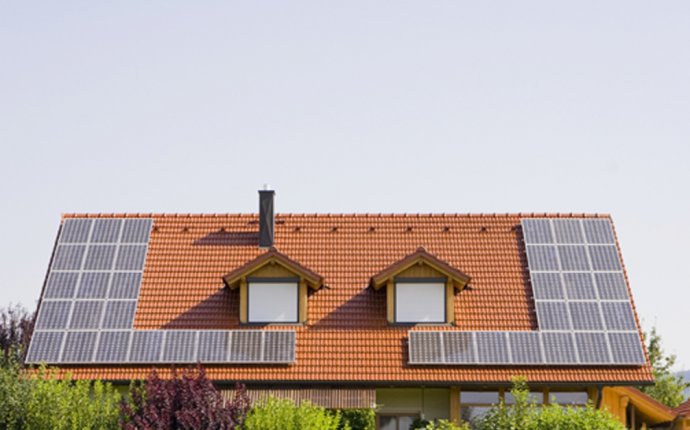 how to install solar system at home
These answers currently relate to residential solar systems and installation, not commercial systems and installations.
If you have a question that you think we should add to this list, please let us know.
Is solar really expensive?
This is the biggest myth of all and our favorite to address. Most home owners actually have no idea how much a solar system costs, and the fact is that the price of solar is absolutely at an all-time low.
As the prices for solar continue to drop, the utility companies' rates will continue to rise. Electricity is not cheap to produce, and as our communities and population continue to grow, so does the requirement to produce more energy.
How much do solar panels cost?
That depends on which solar panels you want to use. They are more expensive when buying them in small quantities, and not all solar panels or associated equipment are available to individual consumers.
There are several companies in many countries, including the USA, and a professional installation company will provide you with information regarding the differences between the least expensive, middle of the road, and high-end solar panels.
You pay for an entire solar system, including its installation, you don't pay for separate pieces and parts.
How many panels do I need?
That depends on how much energy you want to produce to offset your current energy usage. It also depends on how much appropriate roof space you have where solar can be installed.
What does it take to get a solar energy system installed?
We recommend you choose a professional solar installation company who has a NABCEP certified solar professional and a master electrician on their team. Some rebate programs (such as Austin Energy's) require that the solar installation teams include NABCEP certified professional installer.
Do I have to install solar panels myself?
No – this is a solar electric system which is creating its own electricity and which will be electrically connected to the existing utility grid. This does not qualify as a do-it-yourself weekend project, unless you are licensed to work with this equipment. All systems that are connected with the utility grid must be officially approved with paperwork signed before the system can be commissioned.
There are National Electric Codes that must be followed, and permits that need to be pulled, so we recommend you hire a professional, qualified installation company to install your system for you.
If you are an Austin Energy customer and wish to take advantage of the solar rebate program, there are program requirements that must be completed in order to be approved for the rebates, and working with a company who has NABCEP certified installers is one of those requirements.
How much is a solar system installation?
That depends on these main points, to start:
1) How much roof space do you have that is viable for a solar system?
2) What is your budget for this long-term investment?
3) Are there any additional expenses due to bringing your home's current electric system up to code (distribution panels, etc.)?
4) Which technology will be used, regarding the panels and the inverters?
5) Does your utility company offer rebates or other incentives?
To give you an idea of what fairly standard solar installation inverters and no additional electric upgrade expenses looks like, a 6 kW solar system could cost approximately $18, 000.
If your utility company offers rebates ($0.80 per watt, for example), that amount would be deducted: $18, 000 – $4, 800 = $13, 200
30% of the final amount can be used as a tax credit on your taxes (see more info & links below): 30% of $13, 200 = $3, 960
$18, 000 – $4, 800 – $3, 960 = $9, 240
Your out-of-pocket investment could be only $9, 240 for a no-to-low maintenance solar electric system that will generate its own electricity for the next 25 years!
What would a 6 kW system do for my home and my utility bill?
This is specific information your solar installation company will be happy to provide you with. This information is determined by the location of your home, and the direction of your roofing that is viable for solar. This is also dependent on how much energy you use in your home. This is one reason why energy efficiency is crucial: the less energy used, the more benefits you will reap from the energy your solar system will produce.
Source: www.solaraustin.org