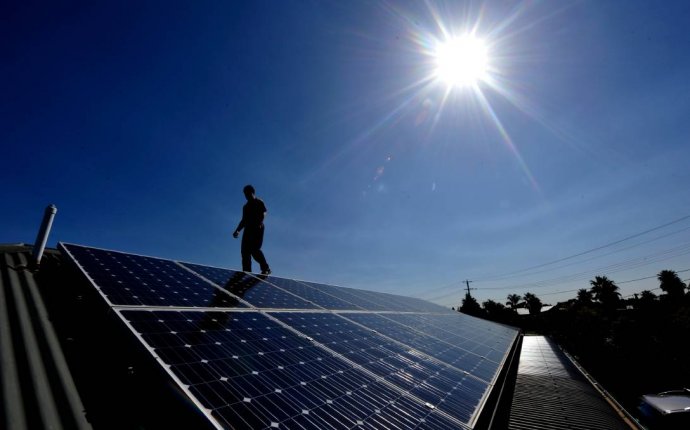 solar energy units
BHOPAL: After 33-hour long auction, Madhya Pradesh's Rewa Ultra Mega Solar Project — the world's largest solar park — created a record!
Now, Madhya Pradesh will produce the cheapest solar power in the country at just Rs 2.97 per unit!
The auction for 750-MW park being developed in three segments of 250 MW each spread over 1, 500 hectares of land in Gurh tehsil of Rewa started at 10 am on February 9. It was after 33 hours of bidding by 18 bidders that the auction came to an end at 7 pm on February 10, where Mahindrasusten won the contract for developing first unit by offering the price of 297.9 paisa (around Rs 2.98) for per unit of power, Acme won the contract for developing second unit by offering a price of Rs 2.97 per unit of power and Solenergi power limited a company based at Mauritius won the contract of developing the third unit by offering a price of 297.4 paisa (around Rs 2.97) per unit of power.
"This is the power tariff for the first year, but even the effective cost of power produced from this power plant will be just 33 paisa above Rs2.97. This is so far the cheapest in the country, " principal secretary new and renewable energy, Madhya Pradesh Manu Shrivastav told TOI.
This Solar power park — that is being developed by Rewa Ultra Mega Solar Limited — a joint venture of Solar Energy Corporation of India and Madhya Pradesh Urja Vikas Nigam (MPUVN) — will supply 24% of its power to Delhi Metro, thus meeting its 90% day time power requirements and the remaining power will be sold to the discoms of Madhya Pradesh.
The unit-wise base prices at which the auction started, were Rs 3.59 for the first unit, Rs 3.61 per unit for the second unit and Rs 3.62 per unit for the third unit.
The park will be ready in year 2018 and it is likely to begin commercial operations by the year end.
Source: timesofindia.indiatimes.com