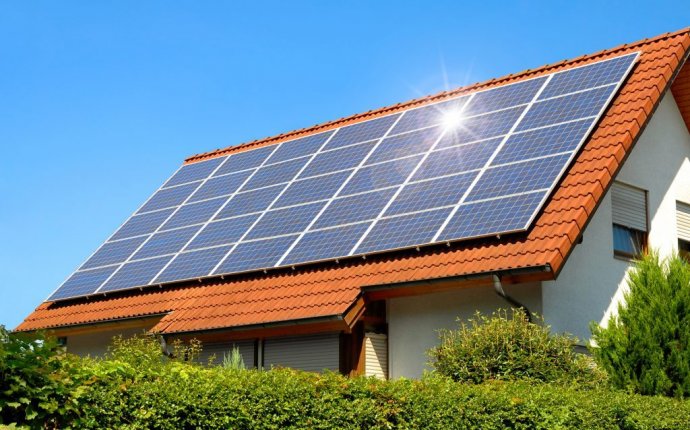 Solar energy Roof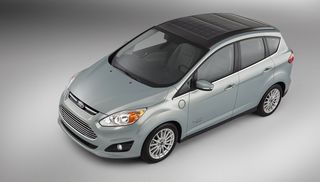 Ever wondered why we can't just stick solar panels on top of cars to fuel them even more cleanly and easily than today's plug-in electric cars? Engineers have actually been working on this challenge for a number of years. The main speed bump has been that the solar panels sized for the top of a car would not be sufficiently powerful, efficient, or large enough to actually power the vehicle. Also, cost has been prohibitive for commercial viability.
However, Ford has just come a lot closer to making this pie in the sky a reality.
At this week's annual International CES technology convention in Las Vegas, Ford will unveil a concept car that is actually powered by solar panels on the roof of its C-Max Energi plug-in hybrid electric vehicle (EV). In 2013, Ford sold about 7, 000 units of the non-solar plug-in C-Max Energi, which I enjoyed test-driving last summer.
Mike Tinskey, Ford's global director of vehicle electrification, told me last week that Ford pursued this solar car roof idea because today's solar cells are many times more efficient than they were just a few years ago. Ford and SunPower, said Tinskey, jointly created a solar concentrator array for this concept vehicle that multiplies the solar energy eight times.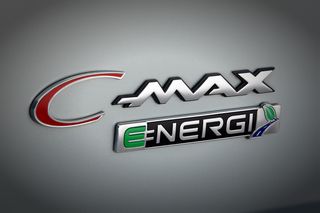 While EVs are already cleaner to drive than conventional vehicles - even taking into account the pollution from the electricity used to power them - EVs fueled by solar power are even cleaner. This makes sense to environmentalists. A 2012 survey found that more than a third of plug-in drivers in California have solar panels on the roofs of their houses., where I interviewed the creator of SolarChargedDriving.com, showed how EV+PV works and why it's so appealing.
Some vehicles, such as a high-end version of the Nissan Leaf, have used solar panels on top of the car to power certain functions, such as the computer system. But if Ford can find a way to commercialize this solar C-Max Energi, it would be the first EV to actually move from its own internal solar power system.
There are complications to overcome. Most notably, Ford's concept model needs to move autonomously several feet throughout the day while charging in order to best capture the sun's rays.
But Tinskey says he's optimistic that Ford will work out the engineering challenges and prove there is a viable business case for this type of vehicle in the near future. Let the heated debate on that begin!
Source: content.sierraclub.org