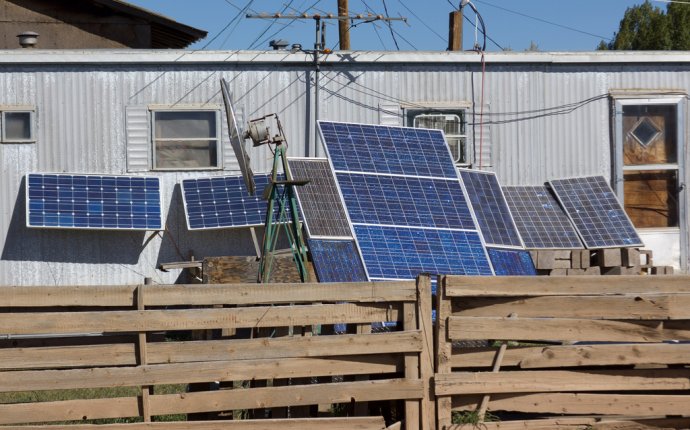 DIY solar Panel System
The next time you need to pick up 48 rolls of toilet paper, five gallons of Dijonnaise and the complete works of Tim Conway on DVD, you might as well grab a 3.7-kilowatt solar system while you're at it.
Costco is selling solar systems that range in size from this 3.7-kilowatt system for $13, 500 to an 800-watt job for $3, 600.
The systems come with microinverters from Enphase Energy, the leader in microinverters, and with solar panels from Grape Solar. Grape assembles modules in Oregon with solar cells sourced from a wide variety of Chinese manufacturers. It claims it can undercut competitors prices by 10 percent or more. The company's goal is to become a billion-dollar company in record time, although it has not grown as fast as it had projected in 2009.
Online sales, which began experimentally last year, are part of Grape's plan to reduce the overall cost of residential systems. Whether internet sales will help that goal is another matter entirely. Installation and paperwork costs can account for close to 40 percent of the cost of a residential solar system. Professional installation would put the Amazon system at close to $27, 000, or close to what the system might cost from a traditional installer when tax and shipping are added. Many traditional installers are also moving toward solar leases, which require little or no money down. Advocates say leases represent a more cost-effective way for consumers to get into solar.
The hardware in these online deals costs around $4 to $3.50 a watt, or roughly on par with the market as a whole.
Costco's web site strongly recommends hiring a pro: "Professional Installation by Licensed Electrician or Solar Installer is highly recommended and/or required in some areas. Be sure to check local zoning codes and home owner associations prior to purchasing. Contact Grape Solar for recommended installers near you, " the web site says.
Still, there is a whiff of do-it-yourself to it. Consumers are buying and evaluating the products on their own and the site locks them into a single brand. Installers are recommended, but not required. The web site sports PDFs with instructions on laying out a system and an installation guide. The low sticker price also seems geared to entice bargain hunters. We actually checked Costco's site after consumer Maryo Mogannam asked if the systems were a good deal. He's been looking for a system and noticed the price was substantially lower than other quotes he's received. (We then explained the Costco price does not include installation. He was at the store to buy a tub of gummy fish.)
Amazon leans a little more toward do-it-yourselfing. There's nothing about building codes or what to do in the event of DC electrocution.
"Once the Grape Solar Residential Solar Power System Kit is in place, just sit back as the maintenance-free system generates electricity at no additional cost, month by month. This easy-to-install kit comes complete with 22 solar panels, an inverter, and rooftop rack system. Its array of 230-watt panels generates between 460 and 924 kWh of electricity per month for use in your home. As a bonus, this system is eligible for federal, state, and county incentives and rebates, " the Amazon site says. "Should you decide to expand the array, connecting additional kits is easy. Combiners, cables, and fuses are not included."
Just sit back. It's easy!
Solar panel manufacturers have been trying to expand their sales and installation channels for the past few years. Suntech has amassed a veritable army of independent installers in the past two years. Other large manufacturers have struck deals with the national installation chains like SolarCity. Lowe's and Home Depot have also begun to market solar panels and installation services more heavily. Sungevity, meanwhile, provides quotes online for solar system and will sign contracts. But in all of these instances, there is a tighter nexus between the sale of equipment and professional installation.
Source: www.greentechmedia.com