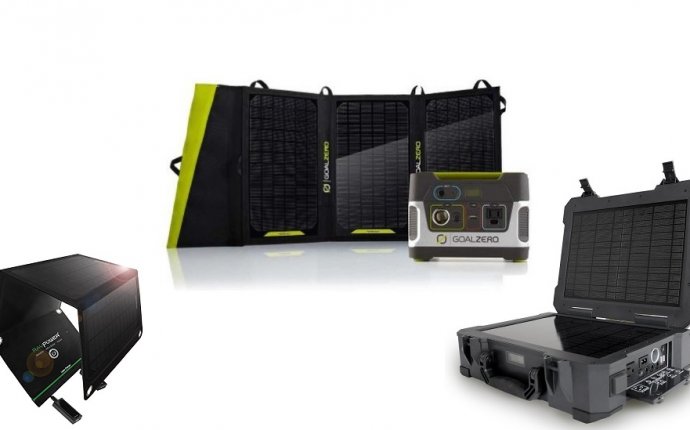 Best Solar Backup Generator
There are a lot of solar generator kits available in the market today, but you won't regret investing on the solar generator kits from Goal Zero.
The company is a reputable firm based in Bluffdale, Utah. It was founded in 2007 by Robert Workman, who was inspired after a trip to Congo and witnessing the need to help people get out of poverty.
A year after its founding, the company had designed a portable solar power pack called GoBe, or now known as Goal Zero Yeti 150. It consisted of a battery, LED light, and solar panel. It brought light and economic empowerment to villagers in Congo.
Yeti 150 Solar Generator vs Yeti 1250 Solar Generator
Today, the company not only produces solar generator kits but also solar panels, lights, and accessories. Two of its products—the 22004 Yeti 150 Solar Generator and the 1250 Solar Generator Kit— are excellent choices if you are in need of a solar backup generator.
Goal Zero 22004 Yeti 150 Solar Generator
This is a power pack that you will find handy whenever you go outdoors, and you need to power your smartphone, laptop, DLSR, and lights. It is designed for camping and tailgating although you can also use it as a standby power generator, particularly during outages.
It's a box that weighs around 30 pounds. It comes with a convenient pop-up handle and stackable shape that makes it easy to place at the trunk of your car.
You'll have to buy a compatible solar panel so that you can charge this power pack. If you buy Goal Zero's 30M solar panel, you will have to put it under the sun for 24 hours to completely charge the 400 watt power supply. But you don't have to wait for that long to recharge this power pack. You can also plug it into a wall outlet or connect it to the 12V adapter in your car if you don't have the solar panel, or you have no plans of doing so.
There are three ways to power your device with the Yeti 150. One is through USB ports, best for medium-sized USB powered devices like smartphones. You can also power your device through an AC inverter, plugging it just as you would in a wall socket. Or through a 12V port, for devices that run on a 12V power source.
It's also the ideal power pack if you live in an apartment or condominium and there is a power outage, as it won't bother you or your neighbors. It should help you get through a blackout for less than 24 hours.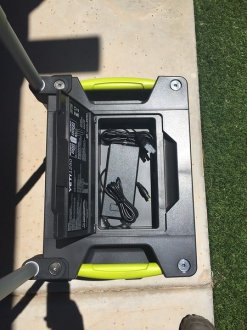 Aside from the 400 watt variation, the Goal Zero 22004 is also available in 150 and 1250 versions.
Goal Zero Yeti 1250 Solar Generator Kit
If you need more power, then consider getting the Goal Zero Yeti 1250 Solar Generator Kit.
Unlike the Yeti 22004, this kit has four solar panels so you can maximize the sunlight you are getting on a consistent basis. Also included in the package with the solar generator are two solar panel carrying cases, a solar tripod, 10 Boulder clips, and three Lighthouse 250s. It's a nice solution for your own-the-move power requirements.
Source: rurallivingtoday.com