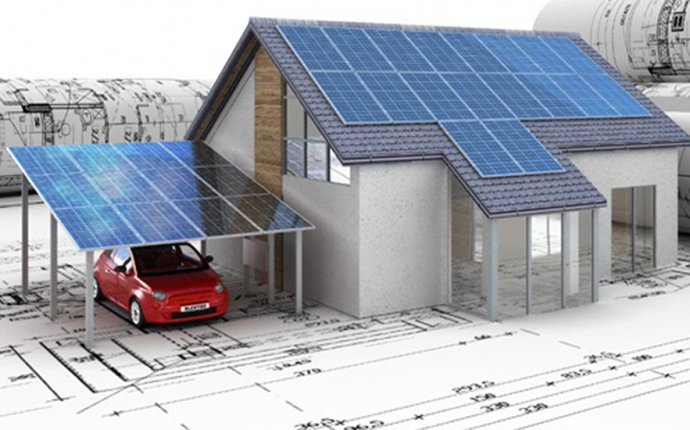 rooftop solar solutions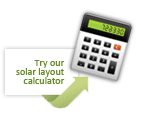 RBI Solar acquired Renusol America in June of 2014. This relationship offers a complementary source of roof mount solutions for solar PV systems. With a strong heritage of excellence in German engineering and American innovation, Renusol America has utilized its extensive experience to create mounting systems that are easy to install on flat or pitched roofs. Whether you're looking for a commercial, industrial, or private use system, Renusol America's roof mount solutions fit nearly every type of PV system.
Flat-Roof Mount Solutions
Renusol America's flat-roof mount is engineered for the most common solar PV modules. We understand that every roof is different, which is why each flat-mount system is fully customizable in accordance to roof pressure limits. Renusol America offers two different types of flat-roof mounting systems.
Renusol EW
Renusol EW is a ballasted east-west facing mounting system. This model eliminates the need for long rails and wind deflectors, and provides up to 20% more density on any given roof. The Renusol EW is available in a 10 degree tilt.
Renusol EW Benefits
Compatible with 60-cell and 72-cell modules
20% more module density on roof
Better inverter utilization
Wind tunnel tested to ASCE7-10, no air deflectors needed
Lower ballast weight from streamlined design
Rail-less system, no long rails to manage
Universal clamps reduce part count
Pitched-Roof Mount Solutions
The "one-size-fits-all" components of Renusol America's pitched-roof systems make them ideal for projects of varying types and sizes. From residential to large commercial, Renusol's systems are the preferred choice for a growing list of installers, system integrators, and developers.
Renusol VS
The flexible, lightweight Renusol VS system is suitable for all roof types and solar PV modules. With height-adjustable mounting components, this roof mounting system can quickly be adjusted to fit your needs. The pre-assembled components of this system make installation easy and fast. Utilizing stainless steel hardware and 6000 series aluminum components, the Renusol VS has a cost-effective, industry leading high strength-to-weight ratio.
Renusol VS Benefits
Pre-assembled mounting components
Proprietary "one-size-fits-all" height-adjustable end clamps and snap-in-place mid-clamps
Integrated bonding components in accordance with UL2703
UL1703 compliant – type 1, 2, and 3 modules
Efficient use of materials resulting in optimal strength-to-weight ratio and rail spans up to 12 feet
L-Feet attach anywhere without sliding and come with an alignment indicator to ensure proper installation
Available in two finishes: Mill Finish and Black Anodized
Renusol MS
The Renusol MS roof mounting system is designed for securing PV modules to trapezoid sheet metal roofs 26-gauge or thicker with peaks at least 3/4" wide. With a simple, three-step installation process, Renusol MS assembles quickly with ease. This roof mount system features proprietary "one-size-fits-all" clamps for PV module thicknesses between 30 and 50mm.
Renusol MS Benefits
Fastens directly to sheet metal, making long rails and attachments to purlins or rafters unnecessary
Pre-assembled clamps for quick installation
EPDM gaskets pre-assembled under all clamp bases and fasteners for extra protection from water intrusion; third-party tested for assurance
One-size end and mid clamps fit commonly used modules to simplify inventory
Self-piercing and self-tapping screws with hardened tips that eliminate the need for pre-drilling
ICC and UL approvals for fast permitting
Compact packaging reduces shipping costs—a shoebox can hold a 5kW mounting system
Roof Mount Solutions for Every Budget
As an innovator in solar PV mounting solutions, RBI Solar, in partnership with Renusol America, has the experience to develop, produce, and install a roof mount system that fits your roof type, PV output requirements, and budget. All of our roof mount solutions are reliable and designed for a long service life thanks to weather-resistant materials like aluminum, stainless steel, and HMWPE. With pre-assembled parts and easy to pack and ship components, your solar mounting system will be on time and at budget.
Source: www.rbisolar.com