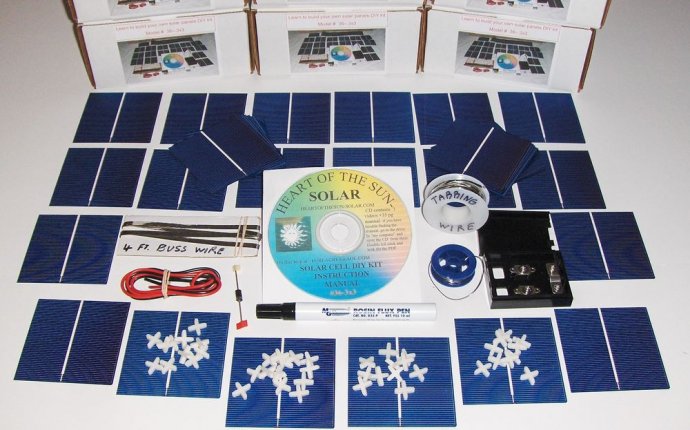 build your own solar panel kits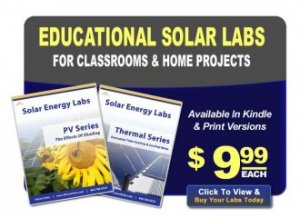 Complete DIY Solar Kits High-Efficiency Solar Kits For Power, Lighting
Complete, do-it-yourself solar power kits for battery charging, lighting, remote power and much more
Build Your Own Solar Panel Kits Education, Science Projects & More
Complete DIY kits allow you to build your own high-efficiency solar panels at home or in the classroom
Learn To Build Your Own Solar Panel
SKU: EduSol-Pro-DIY45W
Price: $ 79.95 (Bulk/School Discounts Available)
Great For:
- Weekend DIYers and tinkerers
- Science classroom projects
- A fun time with the kids at home
- Science fair projects
Includes:
- Commercial-Grade Solar Cells
- Easy-Use Solder & Flux
- Cell Interconnection Material
- Wiring, Connection & Blocking Diode
About DIY Solar Panel Kits
DIY solar panel kits are specifically designed for home do-it-yourselfers, experimenters, students and anyone interested in learning about solar power from the ground up. If you're one of those people who learns best by doing…or just love tinkering around with things and putting them together, the a DIY solar panel kit is probably the best, most exciting and most fulfilling way to learn about solar energy.
A typical DIY solar panel kit will often include most (or all) of the following:
Commercial quality solar cells
Solar cell interconnection material
Soldering iron (and perhaps other tools that may be needed)
Flux (for soldering)
In fact, that list covers everything you actually need to make a fully functional solar panel using DIY solar panel kits. However, if you want your DIY solar panel to look like a real solar panel…the kind you'll see from a professional installer, then you will need some additional materials, and some additional time and work constructing your solar panel.
The most notable optional components are a frame of some sort (usually aluminum) as well as some sort of cover (often tempered glass, acryllic, etc).
And, if you need help actually building your DIY solar panel kits, you can check out the great three video series below…it shows the complete construction of a solar panel…from beginning to end.
DIY Solar Panel Kits
Silicon Solar has been offering educational DIY solar panel kits since 1999. Our company was founded on the premise of offering affordable, fun and unique solar educational kits for grade K-12.
Types of Educational Solar Kits
If you are interested in building a custom solar panel kit, we offer a variety of solar panel manufacturing components including encapsulation materials, tabbing, flux, aluminum profiles and fiberglass backing. For more information on these items please contact our office.
Looking for classroom discounts on our kits? Please contact our office to speak with one of our representatives for classroom discounts.
Source: www.siliconsolar.com