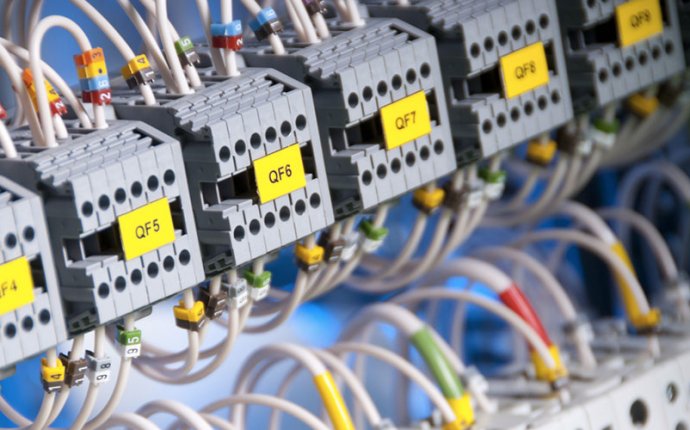 electrical power installation
All 23 displayed
Adhere to safety practices and procedures, such as checking equipment regularly and erecting barriers around work areas.
Test conductors, according to electrical diagrams and specifications, to identify corresponding conductors and to prevent incorrect connections.
Open switches or attach grounding devices to remove electrical hazards from disturbed or fallen lines or to facilitate repairs.
Climb poles or use truck-mounted buckets to access equipment.
Drive vehicles equipped with tools and materials to job sites.
Identify defective sectionalizing devices, circuit breakers, fuses, voltage regulators, transformers, switches, relays, or wiring, using wiring diagrams and electrical-testing instruments.
Install, maintain, and repair electrical distribution and transmission systems, including conduits, cables, wires, and related equipment, such as transformers, circuit breakers, and switches.
Dig holes, using augers, and set poles, using cranes and power equipment.
Place insulating or fireproofing materials over conductors and joints.
Install watt-hour meters and connect service drops between power lines and consumers' facilities.
Travel in trucks, helicopters, and airplanes to inspect lines for freedom from obstruction and adequacy of insulation.
Splice or solder cables together or to overhead transmission lines, customer service lines, or street light lines, using hand tools, epoxies, or specialized equipment.
String wire conductors and cables between poles, towers, trenches, pylons, and buildings, setting lines in place and using winches to adjust tension.
Inspect and test power lines and auxiliary equipment to locate and identify problems, using reading and testing instruments.
Attach cross-arms, insulators, and auxiliary equipment to poles prior to installing them.
Coordinate work assignment preparation and completion with other workers.
Replace or straighten damaged poles.
Trim trees that could be hazardous to the functioning of cables or wires.
Lay underground cable directly in trenches, or string it through conduit running through the trenches.
Clean, tin, and splice corresponding conductors by twisting ends together or by joining ends with metal clamps and soldering connections.
Pull up cable by hand from large reels mounted on trucks.
Cut and peel lead sheathing and insulation from defective or newly installed cables and conduits prior to splicing.
Cut trenches for laying underground cables, using trenchers and cable plows.
Source: www.onetonline.org