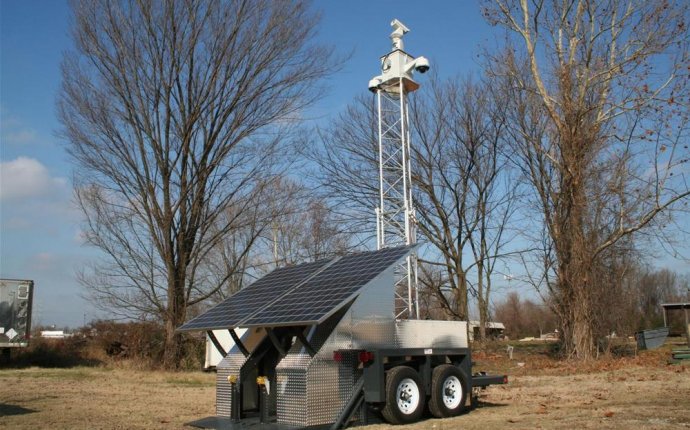 Solar Powered Systems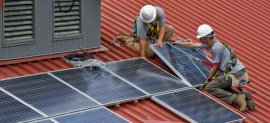 Solar power generates electricity with no global warming pollution, no fuel costs, and no risks of fuel price spikes, and has the potential to help move the country toward cleaner, reliable, and affordable sources of electricity.
Small-scale solar photovoltaic (PV) systems, typically on rooftops, account for the majority of solar installations, while large-scale PV systems and concentrating solar power (CSP) systems constitute the majority of solar's overall electricity-generating capacity.
All three are undergoing rapid growth. Given the abundance of sunshine across the country, solar power has the potential to supply a significant amount of electricity that is both environmentally and economically attractive.
Photo: Wayne National Forest
Prices for rooftop PV systems have declined markedly in recent years, dropping 29 percent from 2010 to 2013.
Their increasing cost-effectiveness is largely a result of reductions in technology prices, innovative financing, and growing networks of solar installers and financial partners.
Tax credits, rebates, and other support in leading states can cut the total costs of a rooftop system to under $10, 000, though many solar customers are paying little or nothing up front by utilizing solar leases or power purchase agreements, which provide electricity from the system over a long period at attractive fixed rates.
Costs for large-scale PV projects have dropped more than household systems, to an average 60 percent lower than those for residential solar on a per-watt basis.
CSP systems have not experienced the same cost reductions, but offer the important advantage of being able to store the sun's energy as heat, and to use it to make electricity when the sun is no longer shining.
Solar power is viable throughout the United States
Photo: Helios Solar LLC
The amount of sunlight available for PV generation varies by less than 30 percent across most of the country, making solar power viable even in northern climates.
In a sunny location such as Los Angeles or Phoenix, a five-kilowatt home rooftop PV system produces an average of 7, 000 to 8, 000 kilowatt-hours per year, roughly equivalent to the electricity use of a typical U.S. household.
In northern climates such as in Portland, Maine, that same system would generate 85 percent of what it would in Los Angeles, 95 percent of what it would in Miami, and six percent more than it would in Houston.
For CSP, the best resources are in the Southwest, though facilities have also appeared in Florida and Hawaii.
Solar power is growing rapidly
Photo: BrightSource/Flickr
The amount of solar PV power installed in the United States grew 485 percent from 2010 to 2013.
By early 2014, the United States had more than 480, 000 solar systems installed, adding up to 13, 400 megawatts (MW)— enough to power some 2.4 million typical U.S. households.
The U.S. solar industry employed more than 140, 000 people in 2013, a 53 percent increase over 2010, and is investing almost $15 billion in the U.S. economy annually. There are currently more than 6, 000 solar companies in the U.S., spread across all 50 states.
Companies, too, have embraced rooftop solar not only to improve their environmental profiles but also to lower their operating costs.
PV systems require no water to make electricity, unlike coal, nuclear, and other power plants. Likewise, solar panels also generate electricity with no air or carbon pollution, solid waste or inputs other than sunlight.
To continue solar power's rapid growth, we must take steps to support its continued acceleration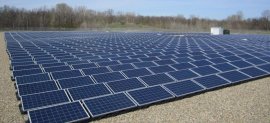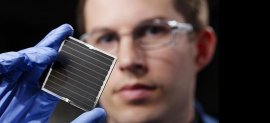 Source: www.ucsusa.org