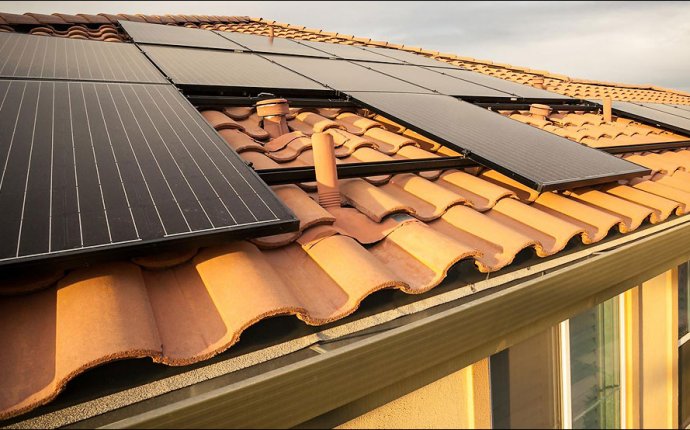 Solar Power Pricing
One of the first questions someone interested in solar asks is, "How much do solar panels cost?" but it's important to know there isn't a one-size-fits-all answer to estimating the cost of installing a home solar system. The cost of a home solar system depends on multiple factors, including:
The size and other characteristics of your roof, how much energy you use and the type of system hardware you choose; and
The cost of utility power in your area.
Buying a home solar system
If you're buying a home solar system, how much can you expect to pay? The average cash price of a residential (photovoltaic) PV system ranges from $15, 000 to $40, 000, depending upon home size and utility bill, but the old adage, "You get what you pay for, " applies. Not all solar systems are alike. The durability, reliability and efficiency can vary widely. (Click these links to see videos about SunPower's durability and reliability.)
Yes, it's possible to buy a single solar panel for as little as $100, but a solar panel does not operate in isolation. You need a system of hardware and software to generate electricity from the sun, including solar panels, mounting hardware, wires and cables, an inverter and monitoring software. And you need to consider the cost of installation and operation.
Once you get an estimate for the cost of your solar power system, you should subtract what you'll save on your utility bill over time and any incentives offered by your local or state governments. Then you'll have a better understanding of how going solar will impact your finances.
While panels from an industry leader such as SunPower may cost more than conventional panels, the superior efficiency1 and durability2 of SunPower® solar panels can provide increased savings and lower maintenance costs.
Government incentives
There are many different tax incentives, subsidies and financing and billing solutions at the state and local levels that can make going solar more cost-effective. To see if you might be eligible for renewable energy incentive programs, visit the Database of State Incentives for Renewables & Efficiency.
You may also qualify for a federal residential renewable energy income tax credit that sunsets in December 2016.3 The federal government may or may not renew this 30 percent rebate program for 2017 and beyond, so if you qualify, you may want to purchase and install your solar energy system before the end of 2016.
Getting estimates
Ultimately, there's not an easy, straightforward answer to the, "How much does solar cost" question. You'll need to get estimates tailored to your particular house. And, as with any major investment, you'll want to get estimates from more than one solar installer before making a decision. (See Choosing a Home Solar Installation Company.)
When you're getting solar estimates, ask questions about the technologies the installer intends to use, their hardware, their monitoring software, their past installations and their maintenance plans.
Ready to get started? Our solar savings calculator is your first step toward finding out how much you'd save going solar. Google also has a calculator tool called for select cities, including parts of Boston, Northern California and solar installations in Los Angeles.
1 Highest of over 3, 200 silicon solar panels, Photon Module Survey, Feb 2014.
2 "Fraunhofer PV Durability Initiative for Solar Modules: Part 2". Photovoltaics International, 2014
3 Tax credits subject to change. SunPower does not warrant, guarantee or otherwise advise its partners or customers about specific tax outcomes. Consult your tax advisor regarding the solar tax credit and how it applies to your specific circumstances. Please visit the dsireusa.org website for detailed solar policy information.
Source: us.sunpower.com