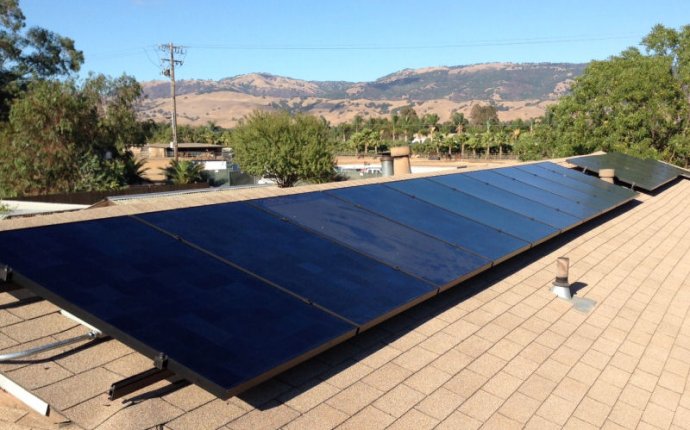 Add solar Panels to House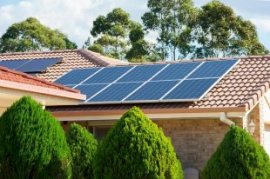 Solar panels are growing in popularity, and it doesn't look like a trend that will be going away anytime soon. The cost of solar energy has significantly decreased for a number of reasons: Installation companies are offering affordable options for homeowners, there are various incentives and rebates, and the cost of the actual panels has decreased. Adding solar panels to your home can make your home more green, and it can also significantly reduce your utility bills.
Solar Panel Costs
The cost of solar panels depends on the size and location of your home. On average, the price of panels can be anywhere between $15, 000 and $40, 000. As mentioned earlier, the price has come down significantly over the years, making this a more viable option for homeowners. While the initial cost may seem steep, the panels actually pay for themselves over time since the use of solar energy can drastically cut the price of your utility bills.
Solar Panels Can Increase Home Value
While the upfront cost of the panels may be a deterrent, solar energy can be a worthwhile investment for a homebuyer looking for a return on the investment down the road. Various have shown that homes with green features tend to sell faster and for more money. My clients are increasingly seeking homes with green features (such as solar panels, insulation, LED lighting, tankless water heaters, etc.) because they lower the cost of energy bills.
Is Solar Energy Right For Your Home?
To get the process started, talk with a local solar panel company about the possibility of installing panels on your home. The company will assess your eligibility for panels based on the position of your home, the size of your roof and its orientation as well as the amount of shade. Be sure to ask for referrals from friends and family if any of them have installed solar panels.
What to Know Before Installing Solar Panels
The number and size of solar panels you have installed will depend largely on how much electricity your home is using. Before you invest in panels, make sure your home is as efficient as possible: replace lights with LED bulbs, upgrade to energy-efficient appliances, make sure all seals on windows and doors are tight and add insulation. You will also most likely need permission from your local utility company and building department before the installation of any panels. This approval process can take up to a few months, so you'll need to be patient. Depending upon the age of your roof, you may need to maintain or replace at least the portion of the roof where the solar panels will go since it can be costly to remove and then reinstall them if you're in need of a roof replacement.
You will also have the option of buying or leasing the solar panels depending on which company you are working with. There are for each option, so be sure to compare the options based on local pricing and incentives, as well as your own financial situation.
Living with Solar Panels
Most companies will monitor your home's energy activity after the panels are installed to make sure they are operating properly. Most of these companies are fairly high tech and will allow you to monitor your system through a smartphone app so you can see how your panels are performing. But what's more, you get to look forward to those dwindling energy bills once those panels are installed!
Source: www.redfin.com