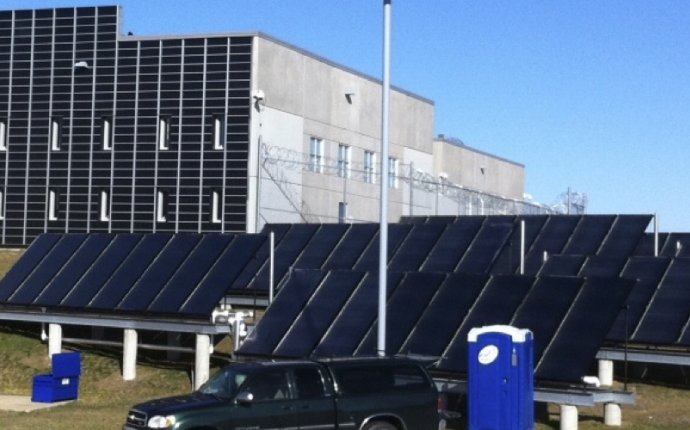 Solar Heating Company
25 years ago TiSUN was founded in a garage and an office in a cellar, solemnly equipped with a desk and a phone in Kitzbühel, Austria. Every beginning is tough and in this case the business is run in a 10 m2 basement office and a 30 m2 storage area in Kitzbühel. But soon this space is too small. Due to successful sales in the area of heating engineering, a space emergency ensues.
1991
At the beginning of August in 1991, the Teufel & Schwarz company with its four employees moves to St. Johann in the Tyrol. An area of 500 m2 includes office space, storage space and a generously sized show room. All products are presented here and customer contact and rapport are cultivated.
1994/1995
In 1994 the Teufel & Schwarz company acquires a property in Going with an area of about 5000 m2 where a new company building is constructed. Nine employees soon move into the new space. The new company building offers enough space for offices, service headquarters, training and show rooms, storage area and radiator production.
1996
For the first time, Teufel & Schwarz develops, produces and sells their own Teufel & Schwarz solar collectors from Going. In this way, planning, delivery and production are handled by a single source. Solar collectors can be individually produced in any desired format, with any appearance and for any type of installation or assembly. Thus, solar collectors can be customised based on customer requests and architectural conditions. In addition, product quality can be guaranteed.
1998
The Teufel & Schwarz company applies for an international patent for the Pro-Clean® solar stratified tank in combination with the spherical exchanger. The spherical exchanger is a solar-side heat exchanger that is affixed to the outside of the Pro-Clean®. It can also be installed later. In contrast to other tanks, the stratified tank functions without a pump or control unit. It is based on the physical laws of nature (thermal principles): hot water tends to rise to the top while cold water sinks. The Pro-Clean® solar stratified tank with spherical exchanger uses this principle to deliver the water in the tank that has been heated by the sun at the right temperature (level). Pro-Clean® solar stratified charging enables the solar energy obtained to be used much sooner in the process and much more efficiently than with traditional storage systems.
1999
Large-area collectors by the Teufel & Schwarz company are integrated into the large social housing project Neue Heimat Tyrol in Innsbruck, Austria. Teufel & Schwarz master their first large project without any problems. The Tyrolean solar experts installed 1200 m2 of FA large-area solar collectors and a central tank for each of the 6 buildings to provide the decentralised hot water supply and heat using a heat distribution network.
2003
Teufel & Schwarz is the first solar thermal company to receive the Austria Solar Seal of Quality. The Austrian certification confirms the team's strategy, which combines high quality and technical innovation. Based on strict quality criteria, the Austria Solar association tests collectors, control units, tanks, pumps, complete systems, environmental friendliness as well as warranty terms and customer service. With the Seal of Quality, the Teufel & Schwarz company takes a large technical and qualitative step toward becoming the market leader in Austria.
2005
The solar energy trend in Austria continues unabated. The 3 millionth square meter of collector surface area is installed in Lower Austria. In the context of a large gala in St. Pölten, the Teufel & Schwarz company, together with Environmental Minister Josef Pröll, turns over the collector to the new owner.
In 2005, the Teufel & Schwarz company sells solar systems in Austria, Germany, Switzerland, South Tyrolia and Belgium. The export share is already at 60 percent. This year the 10 million euro mark is surpassed for the first time with 12 million euros in generated revenue. The company employs 60 people and adds an average of 15 more each year. The experts in solar power benefit from increasing energy prices, attractive federal and state subsidies and the energy performance certificate for buildings, which is required as of 2006.
2006
In January 2006 the Teufel & Schwarz brand is renamed as the internationally copyrighted TiSUN® brand. TiSUN® combines the strength and natural power of Tyrol with the abundant energy of our blazing sun. TiSUN® stands for attributes such as customer orientation and company management, technology and simplicity, the Tyrol and the international community, efficiency and sustainability, solar system specialists and quality. As of 1 February 2008, this powerful name also becomes part of the official company name "TiSUN GmbH".
With the introduction of Robin M. Welling as Manager of Sales, TiSUN begins its move toward internationalisation beyond German-speaking areas and expands its sales territory into France, Italy and Spain. Starting in 2006, TiSUN also becomes more well-known among European organisations. Robin M. Welling becomes a member of the ESTIF board. Gerhard Schwarz represents their interests on the board of the Austria Solar association.
2007
In January, the company moves into the new TiSUN complex in Söll with an area of approx. 30, 000 m2 after a record-breaking construction period of just 6 months. The new production facility offers enough space for improved workflows, a laboratory for research and development and pleasant working areas for sales and administration. Annual production capacity reaches up to 150, 000 m2 collector surface area.
A spectacular opening celebration includes one-of-a-kind highlights. In June, TiSUN proudly presents the complex in Söll to 2000 interested visitors at the first open house.
This year TiSUN becomes the first solar thermal company in Austria to achieve ISO 9001 certification and is again awarded the Austria Solar Seal of Quality.
2008
TiSUN solar systems are now available in a total of 39 countries, including the 27 EU countries, North America, South America, Africa and the Middle East. To train all sales partners and customers as well as possible, 73 partner training sessions are held at TiSUN College.
For the first time, all serially produced solar collectors have Solar Keymark certification, which is valid throughout Europe.
TiSUN successfully changes over to the SAP enterprise resource planning system, going live in August without any problems.
Source: www.tisun.com