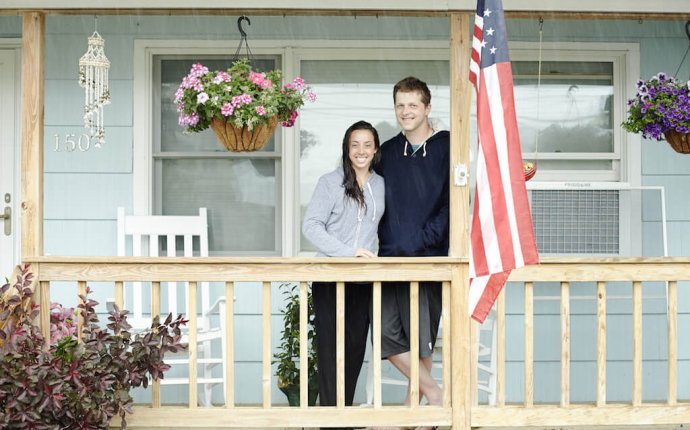 Solar Company Reviews
20861 Wilbeam Ave
Ste 1
Castro Valley, CA 94546
(510) 888-9488
We had our system installed in Sept. of 2015. After reading the posts here, I feel my wife & I dodged a bullet! We did experience the " panels on backorder" and so they installed the racks, then a week later the panels were installed. We went online in October of 2015 and haven't had a problem since. There was an issue where one of our Sunny Boy converter boxes wasn't reporting, but they notified me, set up an appointment and came out to fix the problem. The tech didn't have the part needed, so had to wait a few days and he came back, replaced the part and everything was good again. I have noticed that my True-Up amount, with PG&E, is more than it was last year at this time. But I figured that amount will go down with summer on its way. I too am concerned, now, if something should happen to my system what services that I'll have available to me. I hate to say it, but, we had a good experience with The Solar Company. I did wonder why they no longer advertised during the Giants games anymore. Wonder what Duane Kuiper will do if he has a problem with his system?
So it looks like The Solar Company has gone out of business, which doesn't surprise me in the least. I'm only sorry I didn't post my review sooner to warn others away. For anyone who is a customer of The Solar Company who ended up with a successful installation, it looks like you're not out of luck. I confirmed with SunPower that all warranties are through them, so if anything goes wrong with the system or panels you can get in touch with another local solar company that works with SunPower and they will coordinate on any needed work. The only good thing I can say about The Solar Company is that they eventually got our panels up and running, and we were lucky enough that they did it soon before they went under. At this point, I'm really only posting in the event that this company comes back, so others can be warned to stay away. After looking into the various options for solar, my wife and I chose this company over the larger one that is affiliated with Tesla because the SunPower panels are more efficient and we wanted to support a smaller, local company. BAD decision. We signed the contract in the middle of September 2016, with an anticipated completion date of December 15th of the same year. Fast forward to a month after that deadline and the project STILL wasn't complete. The company did what I now consider to be a really shady thing where they recommended doing the installation in two phases - first putting in the rails and electrical system so we would be "first on the list" when the nebulous solar panels arrived, which was supposed to be "any day now" back in November. We went with this option, and had a partially completed installation on our roof for two months. They also pushed hard initially on getting signed up as soon as possible so we could get the project done before NEMS 1.0 ran out - they really missed the deadline there and subsequently tried to downplay all of the aspects of NEMS 2.0 that they previously called out as detrimental. Finally, in the middle of January, my wife had had enough and was persistent enough that they caved in, ordered slightly better panels and finished the project by the end of the month. The ONLY reason that they did this is that we threatened to dispute the charges with our credit card company since we had already paid for the project in full. Had we not had that option, I doubt they would have lifted a finger. The lack of customer service throughout was simply unforgivable. Every step of the way, either I or my wife had to reach out to them to get updates and answers. The only time they were remotely proactive was when they wanted the contract signed, when it looked like we might have changed our mind, or money was due. We went through multiple reps, often without realizing it until we contacted the company ourselves. One of the people handling our account apparently left the company sometime in December and it was only in January, when I reached out to them to get an update, that I found out about it. After that point I had to reach out repeatedly to multiple people within the company in an attempt to get an answer as to where our panels were. Each time I was told they would get back in touch by a certain time, and each time they missed the deadline and I would have to follow up myself. As mentioned, the owner finally made good and got us panels to complete the project, but only after we were ready to get our money back. I feel bad for anyone who didn't have that option because they either didn't use a credit card or paid with lender funds. Bottom line, it's no surprise this company went under. Something was really wrong when they were unable to supply and install the ONE product they sold. If they ever make a return, do yourself a favor and go somewhere else. Having solar up and running is great, but you want a smooth and worry-free installation process.
I just miss her boobs at the Warrior games. Did she get a divorce?
My husband & I had SOLAR installed in July of 2015, while we were doing some maintenance renovations on our beloved, circa 1887 Queen Anne Victorian. We decided on "The Solar Company" based on the stellar reviews from the CA Dept. of Consumer Affairs/Licensing & The Better Business Bureau, AND the fact we have friends who had their solar installed by The Solar Company, some 7 years ago & they were/are extremely happy! From start to finish, our experience with Gretchen, Heather, Scott & THE SOLAR CO. TEAM was & still is, wonderful. From the city permit, to the installation, to flipping on the solar switch, they took care of it all. We adore our historic home and wanted "her" to be treated thoughtfully & kindly. EVERYTHING was handled by THE SOLAR COMPANY in a thorough, timely, respectful & professional manner! It's been 18 months since we went solar. Gretchen &/or Heather follow up every couple of months to say "Hi" & to see how we are doing & if we are having any problems (which we have not), or need any questions answered.Now that's "customer service"! LAST, BUT NOT LEAST & THE BEST PART: Our "PG&E True-Up Bill" for the entire year (July 2015-16) was just $89.00! Our normal monthly electric bill (& we are ALL electric), BEFORE going SOLAR was between $150.00 to $380.00+ per month. Far more $$$$ than our NOW monthly $129.00 solar payments. SUNPOWER supplies us with an amazing monitoring system. With a click, we can view our production, how much we are saving (money & carbon wise) & even a percentage breakdown of power usage. It seems everyone is installing solar these days.roofing companies, heating & a/c cos, general contractors & on & on. We have learned by costly experience to ALWAYS go with the contractor who specializes in one service. For us it was THE SOLAR COMPANY!!
Source: www.yelp.com