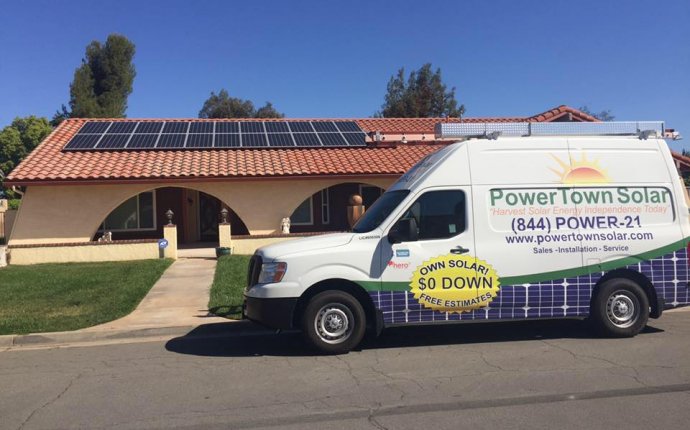 Reputable Solar Company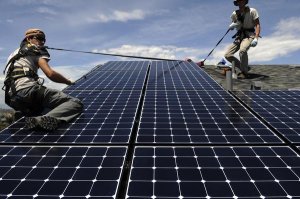 Once you've made the decision to install a rooftop solar system to reduce your electric bill and decrease your environmental footprint, the next step is choosing a reputable solar installer. As solar energy is gaining popularity on homes and businesses, the prevalence of installation companies is increasing to meet the demand. But not all solar installers can provide the expertise, high-quality workmanship, and reliable customer service to ensure your system performs efficiently to provide the highest return on investment.
Here are some suggestions to help you find the best installation company:
Recommendations and Reviews
A good way to begin the search is by asking family members, friends, neighbors and co-workers about their experience with local installers. Then read consumer reviews of installers who serve your area. Company reviews by actual customers are a great way to determine which companies have provided satisfactory experiences, and which have generated complaints. While a high rating indicates a company is more likely to provide a positive customer experience, keep in mind that an occasional bad review is bound to happen. What the solar installer did to correct a negative experience can provide insight into their level of integrity and their dedication to customer satisfaction. California customer Ian Hernandez was encouraged by Renova Solar's consumer reviews, and chose the Palm Desert, Calif. installer for his rooftop solar system. "The reason I went with [Renova] was because of their high-rated reviews and the great quality of work that people had to say about them, " Hernandez recalled.
Multiple Quotes
Request a free quote from not one, but several installers that serve your area. Online quote request forms take into account your local electricity rates and your energy usage (based on your utility bill) so you can decide how much energy you wish to offset. Aside from comparing prices, a quote request can reveal how responsive a company is, and may foreshadow how a solar project will progress. Another reason Hernandez chose Renova Solar was because they called him the next day, whereas the other companies took three days—even a week—to reply. "One thing that caught my attention right away was Renova's quick response, " Hernandez said. "It showed they had a more personal interest in their customers than the other companies did."
Solar Panel Brand and Design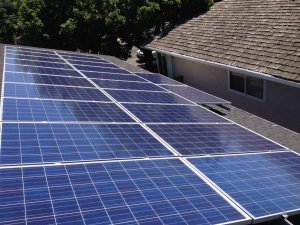 The solar installer should be able to explain the different brands of solar panels they install, along with the benefits and downfalls of each. The installer should listen carefully to your specific solar needs and concerns, and then recommend the panel that would best fit your lifestyle, budget, aesthetic requirements and desired electric output.
The two main types of solar panels sold in the residential market today are monocrystalline silicon (Si) panels and polycrystalline silicon (poly-Si) panels. Monocrystalline panels are the black, original solar panel made from a single cell of pure silicon that makes them more efficient, more difficult to manufacture and more expensive than polycrystalline silicon panels. Comprised of multiple crystals, the blue polycrystalline solar panels absorb less sunlight so they are less efficient than monocrystalline panels—but not by that much. As technology improves, the efficiency gap continues to close.
If your roof has sufficient space for a solar array, then a solar panel's peak efficiency shouldn't be your primary consideration. Your solar system's performance will also depend on the angle of sunlight (depending on roof orientation and panel tilt), along with the type of inverter you choose.
Panel and Inverter Warranties
The power output or performance warranty on solar panels often lasts between 25 and 35 years. This warranty covers repairs of the actual silicon cells, should their electric production fall below a given percentage. A workmanship or product warranty may also be offered, which covers other components of the panel, such as the glass, backing and laminate. Although damage to these parts of your solar panel is rare, it can result in significant losses in electric generation. Inverters are the element most susceptible to breakdown, as they continually work to convert the collected DC power into AC power you can use in your home. Inverter warranties generally last between five and 10 years on central inverters and 25 years for microinverters.
Certifications
The right certifications can help assure that your solar array is installed carefully and correctly. In the U.S. market, the North American Board of Certified Energy Practitioners (NABCEP) is one of the most reputable certification programs for solar PV and solar heating installers—and a good credential to look for. The Pre-Screened Solar Pro is a new, consumer-driven accreditation that signifies an installer has met strict eligibility requirements for years in business, has achieved an excellent customer rating, has earned a minimum number of independent reviews and has passed a thorough background check. The Better Business Bureau (BBB) is another organization that can help reveal a company's credibility by disclosing any formal complaints that have been filed against the installer.
Service Commitment and References
The customer service that your potential installer exhibits during the consultation process can provide a good indication of how they'll handle the total solar project. Assess the installer's solar knowledge, helpfulness, ability to explain technical information in simple terms, level of professionalism and whether he or she responded in a timely fashion.
Source: www.solarreviews.com