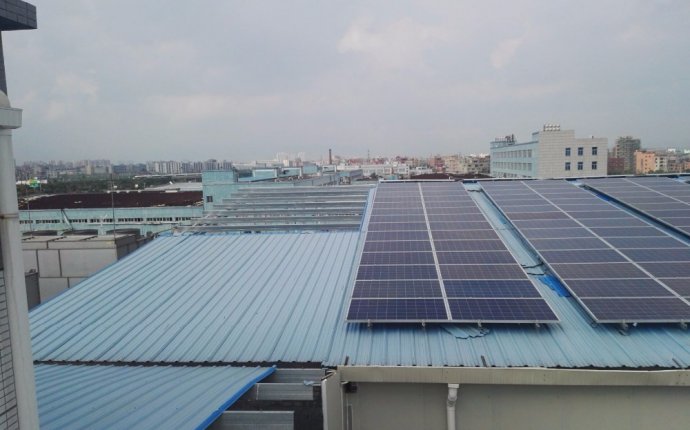 Affordable solar panel kits
The cost of professional solar panel installation has come down over the past few years, but some handy homeowners may wish to build and install their own solar power system with a DIY solar panel kit.
Because these solar power "all in one" kits generally include smaller and/or less powerful solar panels, they are especially useful for living spaces that require less energy, like boats, recreational vehicles (RVs) and workshops/sheds. They are also a convenient, portable solar power alternative to propane tanks, gas generators or batteries for outdoor activities such as camping, fishing or hunting. They can even be used to provide power for construction sites.
A solar panel kit can save you money and time because it includes all the components you need to generate free solar electricity, guard against utility rate increases, and reduce your carbon footprint. Over time, you can choose to add more solar panels to your array as desired to generate additional power. Going with a DIY solar panel kit is less expensive than purchasing panels from a manufacturer. In fact, you can save up to 50% over retail solar panel prices.
While there are also instructional videos that show you how to build your own solar panels, in my opinion, going with a solar panel kit gives you the best of both worlds: (1) reliable solar panel components; and (2) the opportunity to work on a hands-on home improvement project that will save you thousands of dollars over the life of the system.
Components and Cost of a Solar Panel Kit
In general, homeowners that purchase a DIY solar panel kit find that it is easier and less expensive than contracting with a solar power company to install individually purchased components of a solar array.
A solar panel kit allows you to go "solar out of the box, " as some have described it, because it includes everything you need to switch to solar power:
Photovoltaic (PV) panel(s)
Solar inverter
Charge controllers
While assembly of the components is required, you likely will not need to hire a professional solar installer to complete the tasks. It is possible an electrician may be needed, however, as discussed below.
As with any solar power system, you can find a range of prices and quality for solar panel kits. The most expensive kits include more solar panels, with higher quality inverters and charge controllers. For example, this solar panel kit from Home Depot will cost you nearly $1500, prior to federal and state incentives and rebates.
How to Install a Solar Panel Kit
Installation of a solar panel kit is designed to be relatively simple for the person who likes to undertake DIY projects. The best kits will include detailed instructions that show you how to install a solar panel kit. Many people will be able to build their solar panels in just a few hours and can have the entire array up and running in a day.
Be sure to read the enclosed instructions before starting your project. That said, you can expect the following five steps to install a solar panel kit:
1. Select a location for rooftop installation that receives the most unshaded sunlight each day - usually a south-facing area for those of us that live in the Northern Hemisphere
2. Locate roof rafters using a stud finder and install the mounts for the solar panels in a rafter.
3. Place mounts to allow at least 3 inches of air flow under installed solar panels and tilt the panels to increase efficiency, depending on the latitude of your location.
4. Drill holes for mounts and install with lag bolts; flashing over the mounts is recommended to avoid roof leaks. Rails are then bolted onto the mounts and the solar panels installed on the rails.
5. Interconnect the junction boxes on each solar panel, as shown on the instructions. A wire will run through a conduit to each successive component of the solar panel kit system.
The ease of installing a solar panel kit was explained by the CEO of Ready Solar's "Solar in a Box, " as follows:
"The pre-mounted, pre-wired, grounded solar modules do away with the complexity of installing traditional solar electric systems and cost about the same as the piece parts. It's like making a cake. You can buy the eggs, flour … all separately. [But] most people would just choose to buy the cake."
On the other hand, some property owners would prefer to pay for professional installation of a solar panel array because of the convenience, reliability and the prospect of a warranty to provide future assistance/repair when necessary.
Solar Panel Kits for Boats and RVs
Solar panel kits for boats and RVs generally cost less than those for homes because fewer panels are required to provide power. On average, expect to spend $800-8, 000 (before rebates or incentives), depending on the size of your boat or vehicle and your energy requirements.
Solar panels are installed in a similar manner to rooftop solar panels on homes, except that you will not be drilling into roof rafters. Installation instructions included in DIY solar panel kits will include different step-by-step directions, depending on the surface on which you will be placing them.
Solar panels on boats and RVs can be used to generate clean, free electricity both when in operation and when parked or docked. Use them instead of gas generators or propane and save money over the life of your vehicle! Plus, just think how convenient it will be to tap into solar power each day, rather than worry about running out of fuel when you are cooking dinner or checking emails on your computer.
Where Can you Buy DIY Solar Panel Kits?
There is a wide range of solar panel kits at different prices with various watts/power output available online. Suggested links are set forth below.
You can also find DIY solar panel kits at major home improvement and hardware store retailers, including Lowe's, Home Depot and Costco. The benefit to shopping at brick and mortar stores is that trained professionals can help you determine the size of kit you will need, including the number of panels, for your estimated energy needs.
Source: dengarden.com