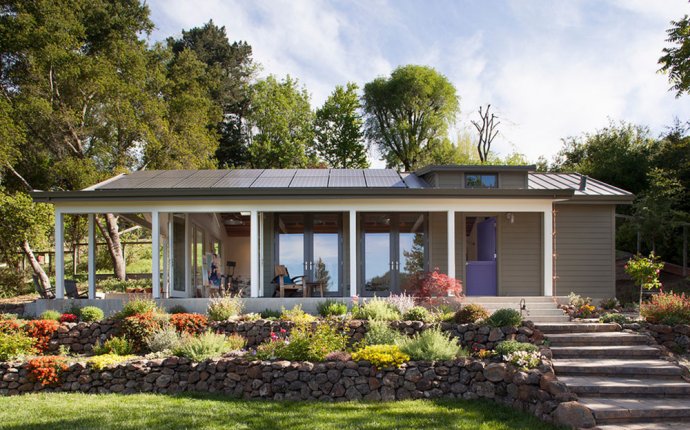 installing solar panels on your house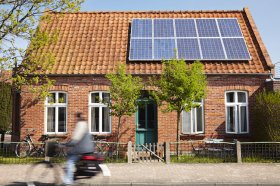 Putting solar panels on your house can be a great way to save on your energy bill. Some homeowners even generate enough electricity to sell some of it back to the power company. However, you should know that the high cost of solar panels can cause problems if you're trying to get a mortgage. Let's take a look at how solar panel installation could impact your home's financing.
The Cost of Installation
Solar panels can save you money on energy bills, but they can be quite expensive to install. Many energy companies offer substantial subsidies, but the cost can still be quite high.
Many people who purchase solar panels do so with the help of a loan, and others choose to lease their systems to save on the cost of installation. That's where solar panels might start to cause problems where your mortgage is concerned.
Liens
If you're not buying your solar panels with cash, the solar panel manufacturer may place a lien or Uniform Commercial Code filing on your property to make sure you keep paying for your solar panels.
Unfortunately, when you go to refinance or sell the property, it's generally trouble to have any kind of lien on your home. Many solar panel manufacturers will be able to remove the lien and uninstall the system entirely in the case of a sale. If you're refinancing, you may be able to have them temporarily remove the lien. In any case, you should find out the manufacturer's policy before having solar panels installed.
Additionally, your solar panel lease contract can't have any provisions that interfere with the mortgage, including clauses that hinder the sale of the property. Your mortgage lender may also require that the manufacturer pay for any property damage related to the installation, malfunction or removal of the solar panels in the case of a lease.
PACE Loans
One type of loan that's popular for financing solar panels in certain areas of the country is a property-assessed clean energy (PACE) loan. These loans are financed by local and state governments to facilitate energy-efficient upgrades, including solar panels. When you get a PACE loan, a lien is placed on your property until the loan is paid off.
Unfortunately, many lenders, including Quicken Loans, don't allow you to get a mortgage with an existing PACE loan because PACE loans are structured to take precedence over the mortgage.
Other Considerations
If you're financing your solar panels, any payments have to be included in your debt-to-income ratio (DTI). These payments are accounted for like any other bill, so you should keep in mind that a big loan with big payments can lower the size of the mortgage you can qualify for.
Solar panels also can't be the only source of electricity on the property. All the major mortgage investors, including Fannie Mae, Freddie Mac, the FHA and the VA, require the property to have an alternate source of electricity. This is because the property won't be considered livable if your solar panels fail and there's no electricity.
One other item to note is that if you're looking for a home with solar panels, you need to make sure that you actually get the panels with the sale. Many lease agreements allow owners to remove the panels and install them at a new property.
Are Solar Panels Worth the Trouble?
Let's get to the bottom line and help you decide whether solar panels are really right for you. In order to figure that out, you have to consider installation costs, average energy savings and sales price.
According to the National Renewable Energy Laboratory, the average cost of a solar installation is about $3.09 per watt for a 5.2-kilowatt setup. If you do the math, that comes out to $16, 068 in installation costs. The cost could be quite a bit lower if your state or local energy company offers incentives for installation.
Source: www.quickenloans.com